There has been a rise in the number of people playing games online, whether they are casual gamers like those who enjoy playing Candy Crush or serious competitors like those who play Call of Duty. While playing these games might be really exciting, many players struggle to progress through the game because they don't have enough credit to buy the necessary power-ups, guns, gear, etc.
So that all gamers may enjoy their preferred online games without hassle, Codashop provides fast gaming credits online that do not require a credit card. You have to admit, that's quite cool.
In this review of Codashop, we'll walk you through the platform's most important features and explain how gamers can use the service to quickly and easily add in-game currency to their accounts.
What is CodaShop?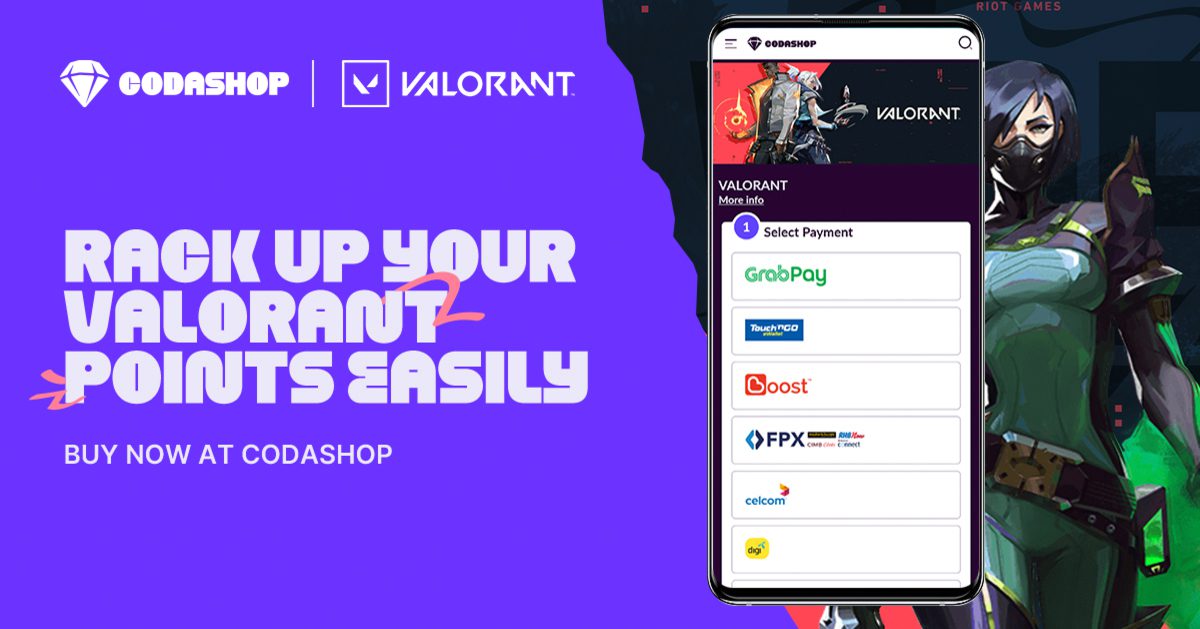 Codashop is a platform loved by millions of players because it streamlines the process of purchasing in-game items like games and currencies. It allows game developers to instantly advertise in-game purchases to players via pop-up windows.
Is Codashop Safe to Buy Top-Ups for Games?
The good news is that it seems that Codashop is a legitimate and risk-free place to get additional game credits.

Codashop and developer MiHoYo teamed up last year to offer users a place to purchase additional Primogems for Genshin Impact, however, they have now discontinued doing so. MiHoYo's customer support assured wary gamers that "you may purchase there and it's entirely safe and legal" when they asked about buying in-game cash through a third party rather than within the game itself.
Players voiced some reservations when the relationship was first announced, which may explain why Primogems is no longer available for purchase from Codashop.
Additionally, please be aware that Codashop does not offer refunds or returns on any purchases outside of the Genshin Impact Primogems program. While this shouldn't be a problem if you're making a legitimate purchase, it is something to keep in mind if you're wary about making a buy from a less well-known site.
However, Codashop has a reasonably excellent rating, at 4.6 out of 5 stars from 505 customer ratings on Trustpilot. That means you can safely make a purchase from the site.
Codashop and Giveaways
Just to refresh your memory, we mentioned that today's online games offer more than just the chance to win cash or other prizes.
Here are just a few of the tempting deals you can find on Codashop:
Use LAZYPAY to top up and get an assured INR 75 cashback
BHMI UC top-up with Paytm wallet and get flat INR 35 cashback
Using LazyPay, INR 50 was assured
Digital Vouchers
Codashop is offering a 50% discount on Tinder Gold or Tinder Premium
There are vouchers available for:
| | |
| --- | --- |
| Tinder Plus 1Week PROMO | Tinder Plus 1 MonthPROMO |
| Tinder Gold 1 MonthPROMO | Tinder Gold 6 MonthsPROMO |
| Tinder Gold 12 MonthsPROMO | |
With Codashop, you can upgrade to OkCupid's premium vouchers. Take advantage of vouchers
| | |
| --- | --- |
| OkCupid 1 Week25% OFF | OkCupid 1 Month50% OFF |
How do payments for Codashop work?
As an industry frontrunner, Codashop has teamed up with other respected brands to provide their customers with a tempting selection of digital swag. Members of the partnership include
Lazada
Paytm
Shopee
Grab
Jumia
Gojek
Tokopedia
Codashop is designed with the player's convenience in mind, allowing for a variety of simple payment options. A player from India, for instance, has a few options when it comes to making a deposit:
Paytm
UPI
MobiKwik
Net Banking
FreeCharge
What are the benefits of choosing Codashop for online game top-ups?
Convenient: With Codashop, you can complete your buying process in a few seconds.
Payment methods that are transparent and easy to use: As mentioned above, Codashop's multiple payment partners make the whole transaction seamless and quick.
Exciting Offers: Codashop offers exclusive rewards and cashback offers on players' favorite games, so they can enjoy more than just online games.
Instant Delivery: Once the payment has been completed, the Codashop delivers directly to the player's game account.
Customer Assistance: Codashop provides helpful customer service to improve the overall gaming experience. It's possible that local timings will differ. In India, for instance, you can reach them Monday through Sunday from 9 a.m. to 9:30 p.m.
Is CodaShop.com a Scam or Not?
While codashop.com is not a fraudulent site, you should always be wary when making purchases online and keep an eye out for warning signs. Never forget that legitimate companies also receive complaints and unhappy customers.
In conclusion, caution should be exercised whenever making financial transactions online.
Conclusion
Codashop offers rapid top-ups in addition to great cash-back benefits, and after looking at the variety of top-ups and vouchers available on the platform, this review concludes that using the service is a sensible method to acquire game products and top-ups for enthusiastic online gamers.
Codashop is unique among similar platforms since it can be used to create an infinite variety of games. In order to make the platform available to more people than simply the best online gamers, Codashop has branched out from its original role as a game platform to become a provider of digital coupons.